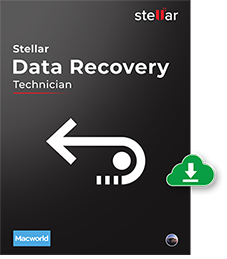 Mac Data Recovery Software – Big Offerings. Don't Miss
Stellar Data Recovery for Mac (Technician version) is a trustworthy software for Mac and Mac-based storage devices. It performs unlimited file recovery from Mac hard drives, SSDs, Fusion drive and external hard drive recovery. Additionally, the software supports video and photo repair.
Installs on 3 Mac system. Compatible with macOS Ventura 13, Monterey 12 Learn more
Creates a bootable recovery drive for non-booting Mac data recovery
Recovers documents, videos, photos, audio, emails, archives and more
Supports data recovery from WD, Seagate, Fusion, Hybrid, Firewire etc
Supported file systems are – APFS, HFS+, HFS, NTFS, FAT, ex-FAT
Performs recovery from encrypted disk drive and Time Machine / Capsule
Creates a disk image file excluding bad sectors for file recovery
Limited Offer – 50% Off on Stellar Data Recovery (Technician)
Specification
Version: 11.2.0.0
Processor: Intel-compatible (x86, x64)
Operating System: macOS Ventura 13, Monterey 12, Big Sur 11, Catalina 10.15, 10.14, 10.13, 10.12 & 10.11
Memory: 4 GB (8 GB Recommended)
Hard Disk: 250 MB of free space
When to use Stellar Data Recovery Technician for Mac?
When macOS has crashed, stuck at boot or Macintosh HD isn't booting
When you don't have a Time Machine or server backup and you need to recover the lost data urgently.
When data loss has occurred from multiple Mac systems in your office or shop.
When you have multiple storage drives such as SSD, HDD, USB or memory card for data recovery.
When your Mac storage drive is corrupt or logically failing and you need to get the data recovered at earliest.
When you own a 'Mac Repair' shop or provide 'Mac data recovery services' and you need to cater the client's requirement to the satisfaction.
When you urgently need to fix the corruption of photos and video files.
When Disk Utility fails to repair your Mac hard disk drive and flashes the message "Disk Utility can't repair this disk. Backup as much data as possible"
When Macintosh HD fails to perform accurately and you know the hard drive is near failure. It throws back messages such as – "The volume Macintosh HD could not be repaired", "Mac hard drive cannot be repaired" etc.
When your external hard drive or SSD is logically corrupt. Also, FSCK Mac command doesn't fix the drive
To recover files from corrupt Mac boot volume
To monitor the hard drive health & status
When Stellar Data Recovery Technician for Mac is most Helpful??
Accidentally Lost Files & Folders
When macOS fails to boot or gets crashed
Permanently Deleted Files
Emptied the Trash
Lost Important Volume or Partition
Drive is not Mounting on Mac
External Drive isn't Recognized
USB Drive is Corrupt
BootCamp Partition is Deleted
SSD is Inaccessible
Photos or Videos are Corrupt
Stellar Data Recovery Technician for Mac Screenshots?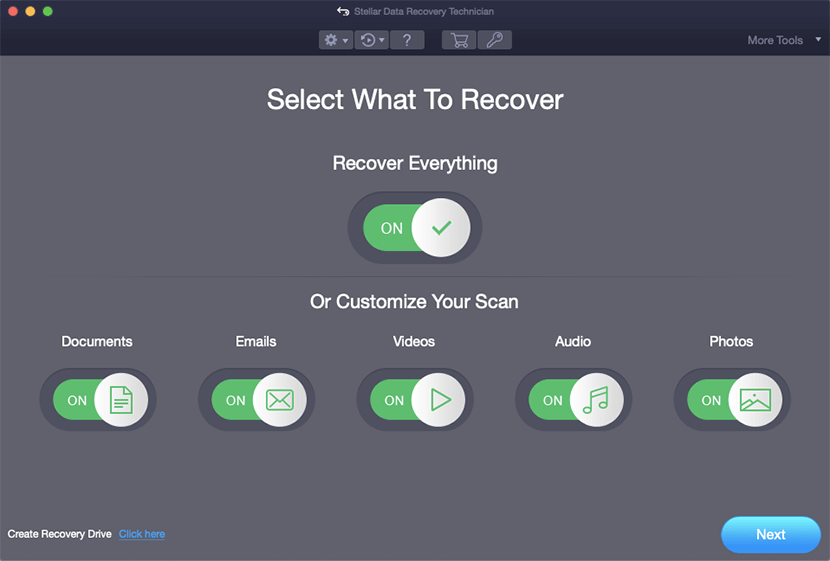 #1. Customize your Scan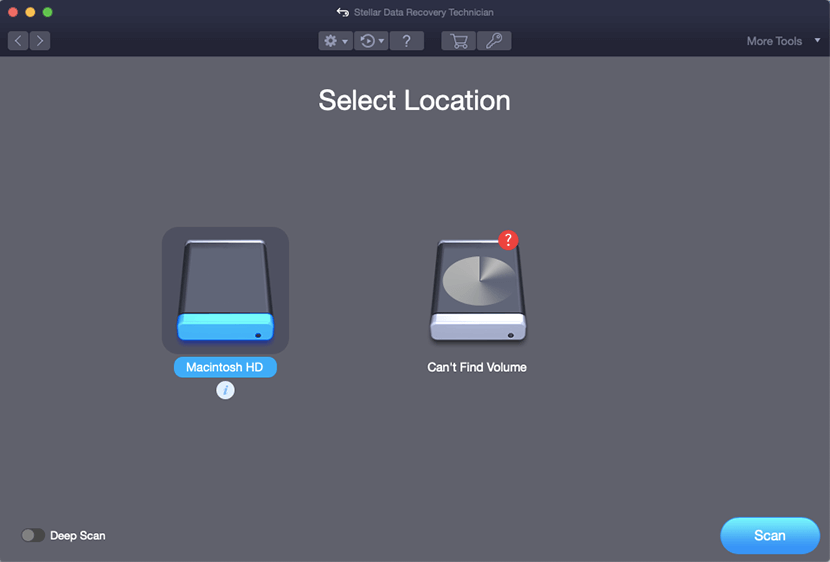 #2. Scan your Mac storage drive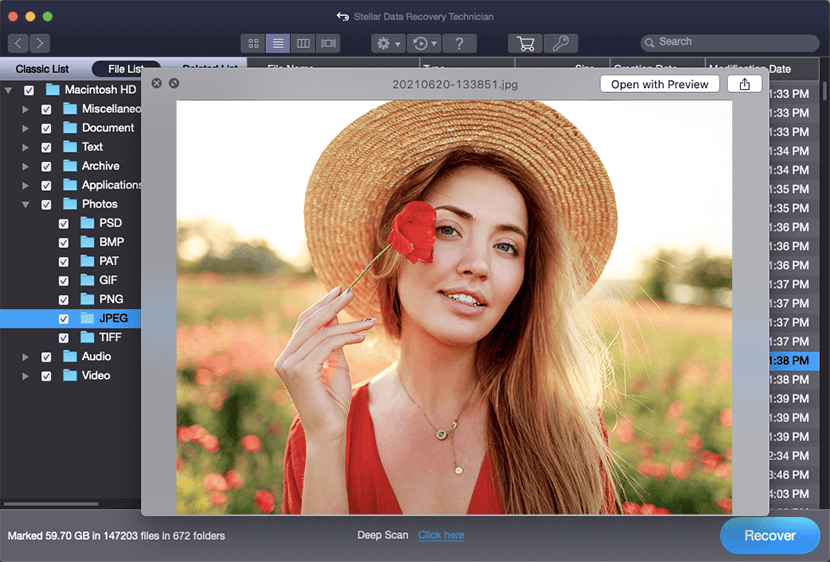 #3. Preview the Files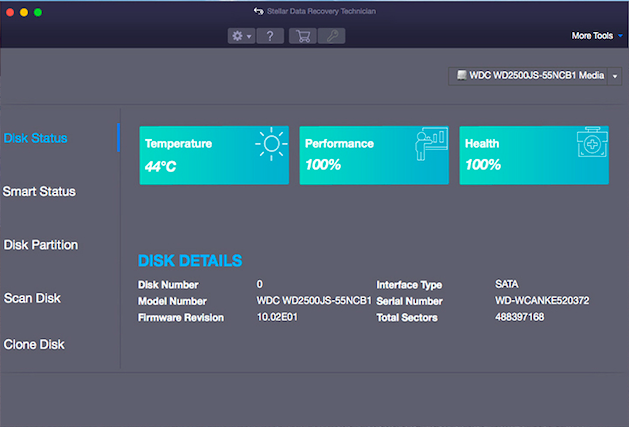 #4. Monitor Mac HDD
#5. Repair Corrupt Photos using Technician License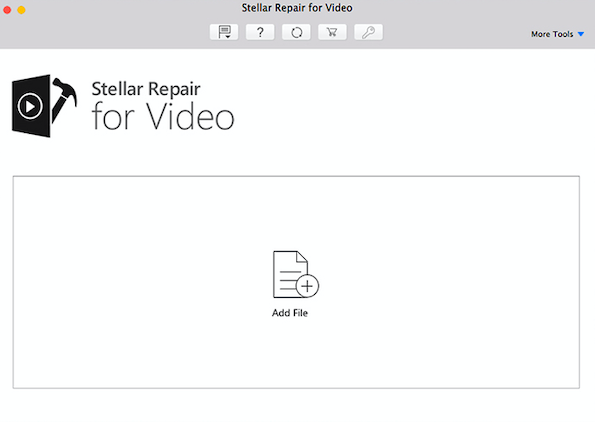 #6. Repair Corrupt Videos
*Free download to scan and preview your lost or deleted data.