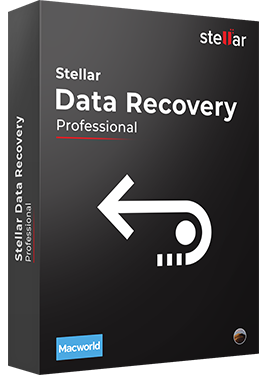 Internal and External Mac Hard Drive Recovery Application
This software recovers data from your corrupt Apple Macintosh HD and monitors the SMART status. Stellar Data Recovery Professional for Mac creates disk image of corrupt SSDs, USBs, Partitions and Storage Media.
Works on 10.14, 10.13, 10.12, 10.11, 10.10, 10.8 and 10.7
Recovers inaccessible files from an unmounted storage drive
Recovers data from a corrupt APFS, HFS, FAT, ex-FAT Volumes
Finds lost or deleted partitions from Mac internal hard drive
Recovers data from a deleted BootCamp (NTFS) Partition
Creates DMG files of a storage drive that has bad blocks
Provides Stellar Drive Monitor tool for disk monitoring
Specification
Version: 9.0
Processor: Intel iCore 3 or better
Operating System: macOS Mojave 10.14, High Sierra 10.13, 10.12, 10.11, 10.10, 10.9, 10.8 and 10.7
Memory: 1 GB (2 GB Recommended)
Hard Disk: 50 MB of free space
When to use Stellar Data Recovery Professional for Mac?
When Disk Utility fails to repair your Mac hard disk drive and flashes the message "Disk Utility can't repair this disk. Backup as much data as possible"
When Macintosh HD fails to perform accurately and you know the hard drive is near failure. It throws back messages such as – "The volume Macintosh HD could not be repaired", "mac hard drive cannot be repaired" etc.
When your external hard drive or SSD is logically corrupt. Also, FSCK Mac command doesn't fix the drive
To recover files from corrupt Mac boot volume
To monitor the hard drive health & status
Important: Stellar Data Recovery Premium for Mac consists of Data Recovery and Photo/Video Repair Utility
Where to Download? Click to visit the Free Trial page.
When Stellar Data Recovery Professional for Mac is most Helpful?
Accidentally Lost Files & Folders
Permanently Deleted Files
Emptied the Trash
Lost Important Volume or Partition
Drive is not Mounting on Mac
External Drive isn't Recognized
USB Drive is Corrupt
BootCamp Partition is Deleted
SSD is Inaccessible
Photos are Corrupt
Videos are Damaged
Stellar Data Recovery for Mac Screenshots?
#1 Customize your Scan for Data Recovery Easily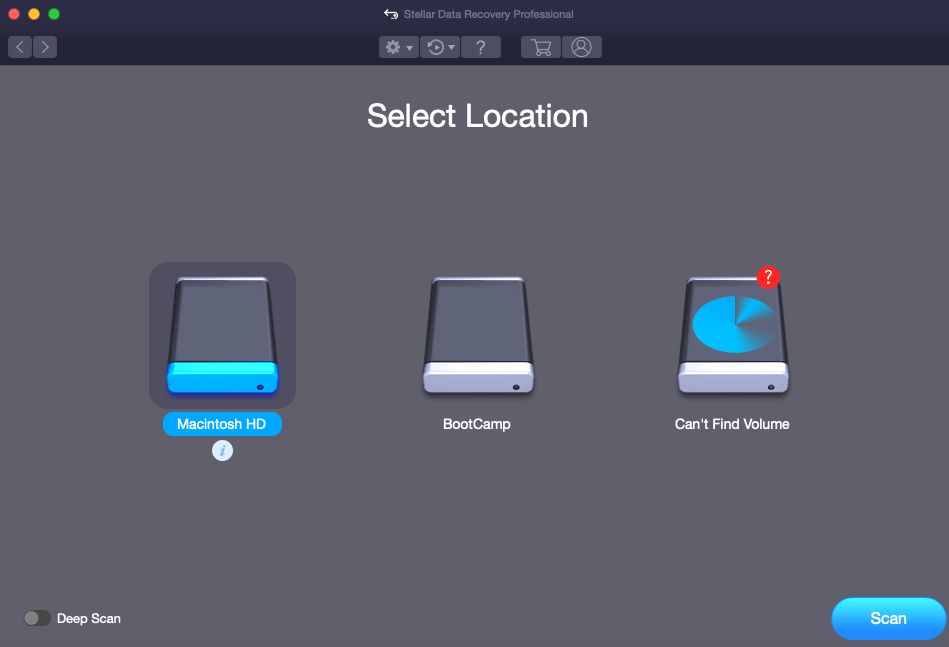 #2 Select your Corrupt Drive
#3 Scan your corrupt Mac drive
#4 Data Recovery Scan is Over
#5 Preview the File One-by-One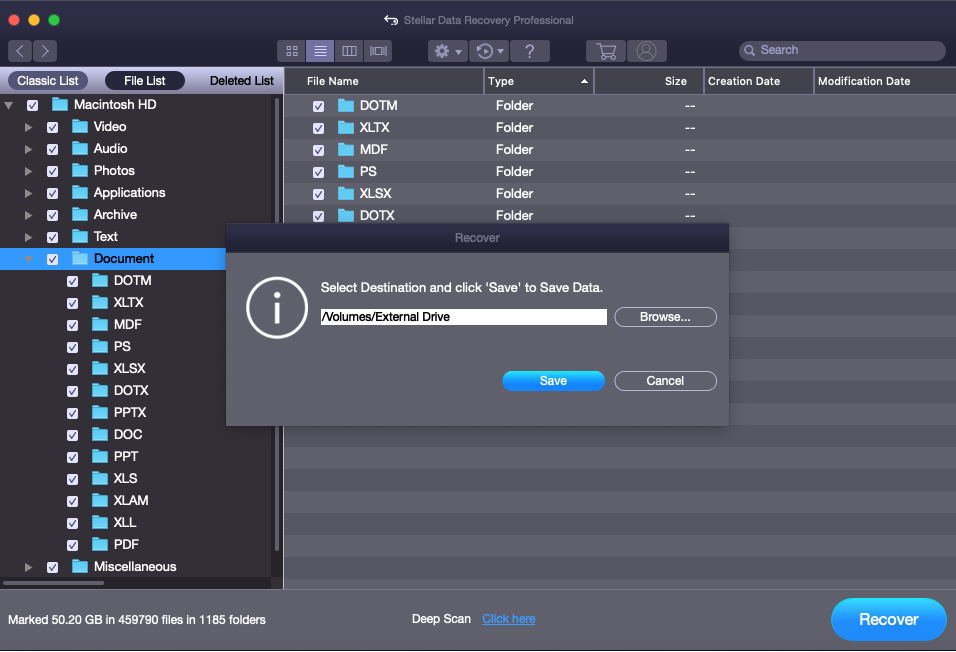 #6 Provide a Location to Save the Data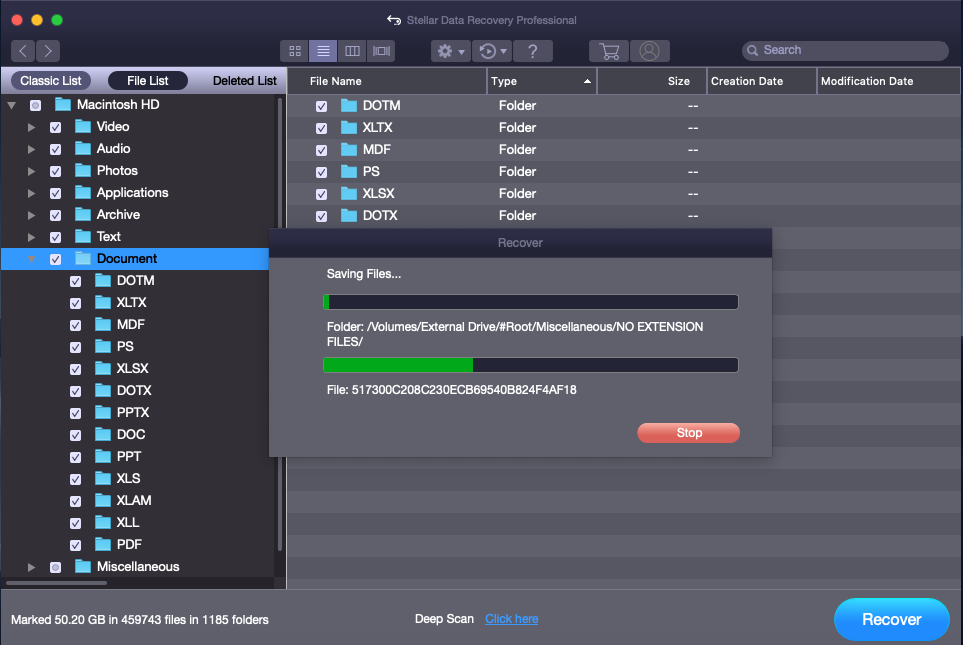 #7 Saving Recovered Files
*Free Download allows free evaluation of the data recovery features on your storage drive. To recover the data user needs to register the tool.