List of Top Mac Hard Disk Drive Repair Software 2021
At times, data stored in Mac's internal or external hard drive gets corrupted or faces logical damage. To get rid of such issues, you need to take help from professional Mac disk repair software. In this blog, we have made an earnest attempt to list the top disk repair software for Mac users.
Table of Contents
Introduction
Free Mac Hard Drive Repair Software
Paid Mac Hard Drive Repair Software

Stellar Data Recovery Professional for Mac
DiskWarrior
Drive Genius
TechTool Protogo

Conclusion
Introduction
A hard drive tends to fail due to usage, aging, and physical or logical damage. In case of logical damage to the hard drive, a Mac hard drive recovery software can help you retrieve your inaccessible data. But if the damage is physical, such as the presence of bad sectors or blocks, you need to use some advanced disk management methods to fix the issue from the storage drive. The following section describes free Mac hard drive repair software that can help you resolve hard-drive issues.
Free Mac Hard Drive Repair Software
A. Disk Utility
You might have used the Disk Utility functionality of Mac to diagnose and resolve problems encountered in your Mac hard drive. Disk Utility is a built-in macOS diagnostic tool to eliminate fundamental issues such as directory structure damage, file system permission problem, and so forth.
To repair Mac hard drive through Disk Utility, navigate to Applications > Utilities > Disk Utility. Or else, press Command + Space Bar to open Spotlight, type disk utility, and select it to launch the application. From the Disk Utility window, choose the hard drive (other than the startup drive), then click First Aid. Click Run to initiate the drive fixing. But if you require to fix the startup disk, restart your Mac and immediately press and hold Command + R keys. Release when the Apple logo appears. In the macOS Utilities window, select Disk Utility, then click Continue. Select the Startup disk from the sidebar, then click First Aid. Click Run to begin the startup drive repair process.
B. FSCK
Besides Disk Utility, Single User mode can also help you perform Mac hard disk repair on your iMac, Mac mini, or MacBook. macOS Mojave or later operating systems don't have this mode enabled. Even when your Mac has a firmware password, this mode won't load. For the rest, to open this boot mode, start your Mac, then immediately press and hold Command + S hotkey, release when some white character appears on a black screen. Single User Mode shows a UNIX-style command-line interface that can help fix startup disk issues. In the command prompt, type /sbin/fsck – fy, then press Return to run the file-system-consistency-check command. If the startup disk is healthy, the message "The Volume (name) appears to be OK" is displayed. Restart Mac usually; if a message "File System Was Modified" appears, rerun the fsck command till the OK message is displayed. Restart Mac normally.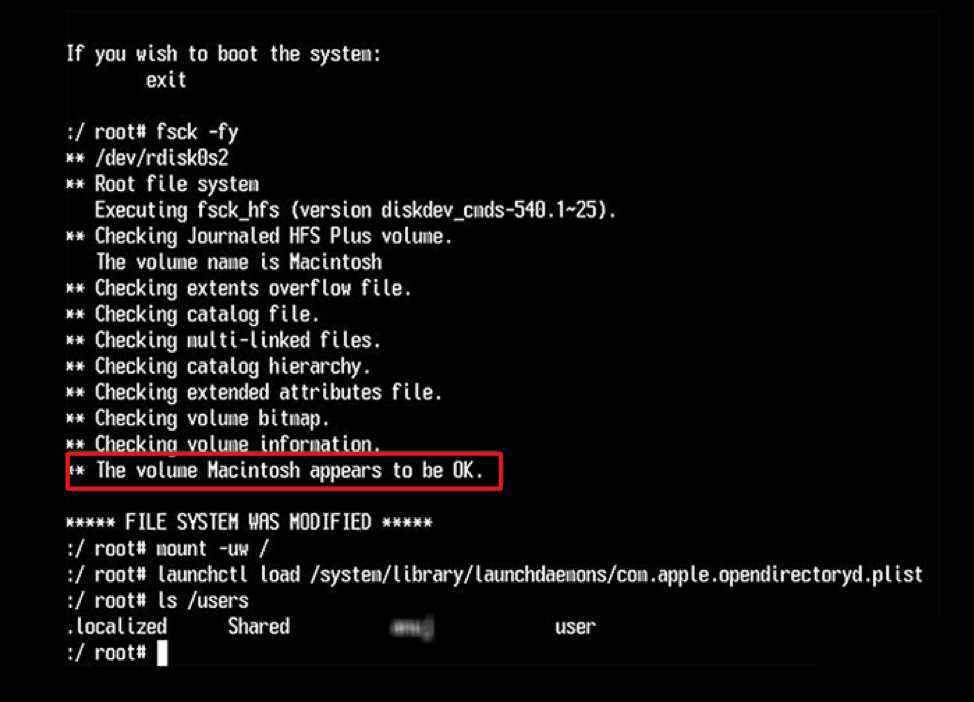 Disk Utility and FSCK command lack comprehensive storage drive management features, repair functionality, and other advanced diagnostic & tech tools that are essential for you to run Mac smoothly. So, use a free third-party tool to augment advanced utilities catering to repair, diagnosis, and drive management. The following section shares such a free Mac hard drive repair software.
C. OnyX
OnyX is a personalization, optimization, and maintenance utility for Mac OS X. The software has advanced features to execute system maintenance, run storage drive diagnostics, configure system hidden features, and delete caches. Its repair utility helps you to repair hard disk drives for errors and inaccessibility. The software is excellent for keeping your Mac so that it functions without any glitch.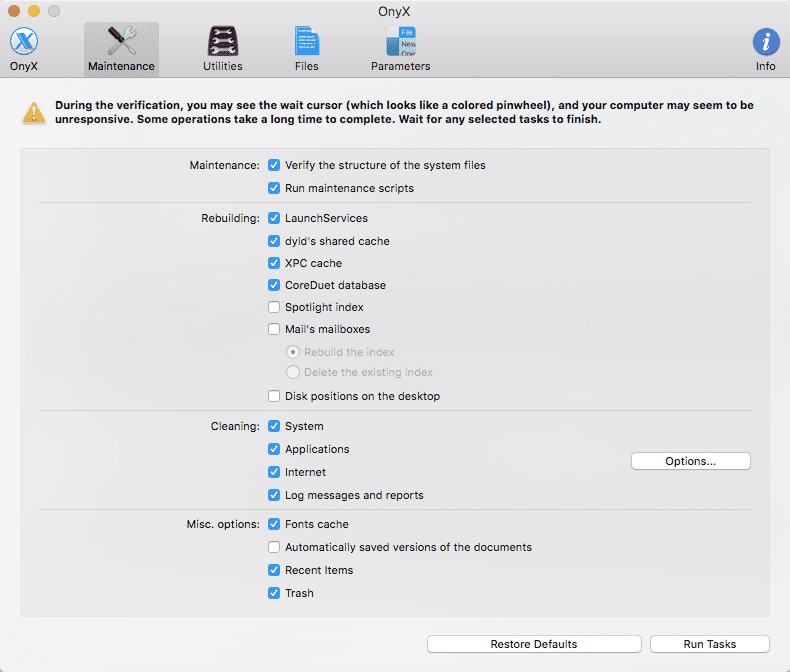 Paid Mac Hard Drive Repair Software
A. Stellar Data Recovery Professional for Mac
It is one of Mac's best hard drive recovery software that recovers corrupt Mac hard disk data. Also, the software recovers lost APFS partitions, external hard disks, SSDs, Time Machine, password-enabled drive, and Fusion drives. The latest version of the software creates a recovery drive and performs file recovery from non-booting Mac systems.
Leverage this Mac Professional data recovery tool if the storage disk drive has logical corruption and the external drive is unmounted or not showing up on Mac. Stellar Data Recovery Professional for Mac scans the Mac storage disk drive to recover permanently deleted files as well.
You can connect an external hard drive and perform formatted recovery, partition recovery and restore lost data conveniently. The software has a built-in Drive Monitoring utility that monitors your start-up drive's health and S.M.A.R.T. status. With the Professional version, you can run a Quick Scan to find out the bad blocks on Mac's storage disk. The following section shares how to repair Mac hard drive and how data recovery works.
How does it work?
The working process of the software is relatively easy and intuitive. Free download the tool now:

Select: All you need to do is select the type of file you wish to recover, click Next, then select the storage drive from where you want to retrieve files.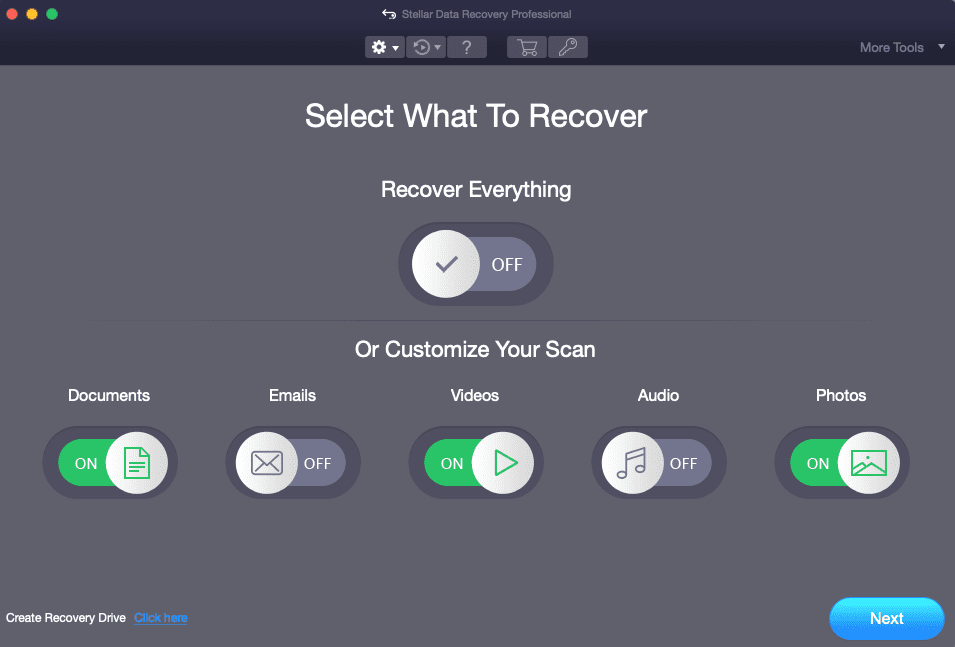 Scan: Specify a type of scan — Quick or Deep Scan — then click the Scan button to initiate the scanning process. The software shows a dynamic scan-preview.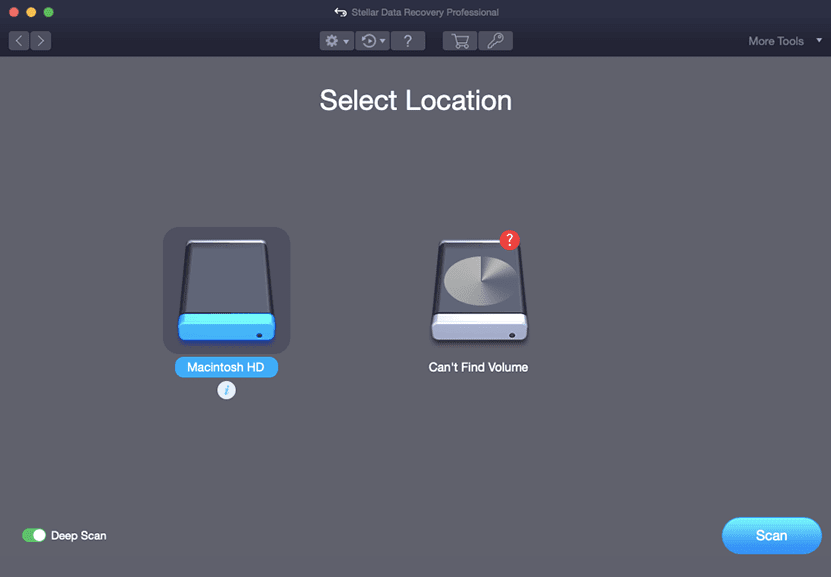 Recover: Once the hard drive scanning is over, preview and select all the required files, then click Recover. Click Browse, specify a distinct drive location, then click Save.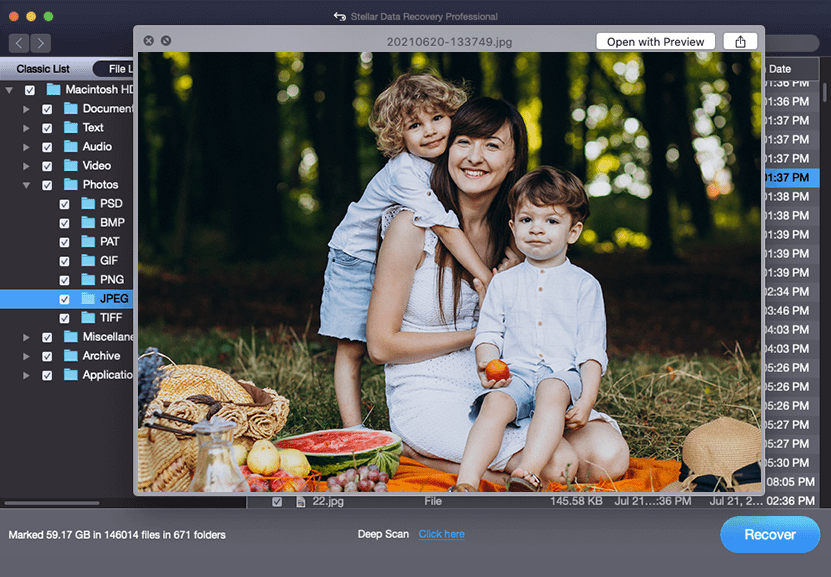 Wait till the recovery is over. That's it. You've successfully recovered data from your Mac hard drive in 3-quick steps.
B. DiskWarrior
DiskWarrior is a useful disk repair utility for Mac with quite a different repairing functionality, unlike other disk repair tools. The software creates replacement data based on the original data instead of rebuilding damaged data. Subsequently, the software ensures there is no inaccuracy in creating the new data structure from the original one. The software can also be used as a preventive maintenance utility for Mac storage devices. When you execute the software, it rebuilds and optimizes the directory, thereby removing any data structure damage and improving drive performance.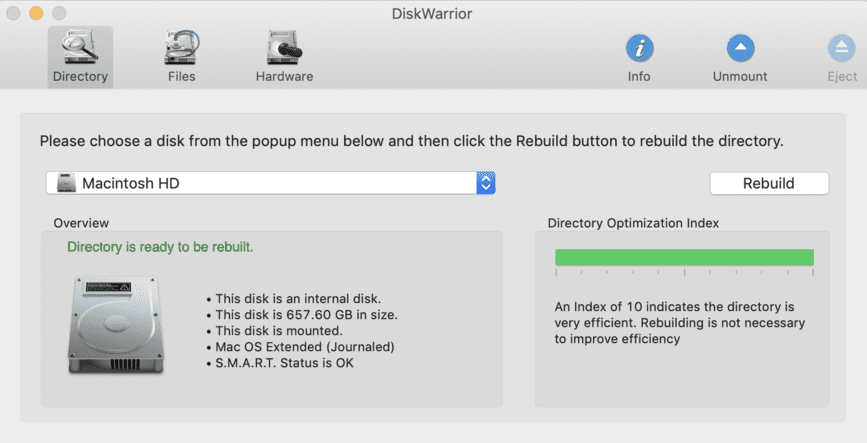 C. Drive Genius
Drive Genius is a beneficial disk utility tool for your Macintosh computer. The tool can be used to repair a hard disk drive even if your Mac does not boot; a supplementary bootable DVD comes in handy to boot your computer from it and launch the tool. Some of the essential features of the tool include directory repair, repartitioning, cloning, surface scanning, defragmenting, executing bench tests, performing integrity checks, and above all, shredding data (which is generally not a consolidated feature of a repair utility).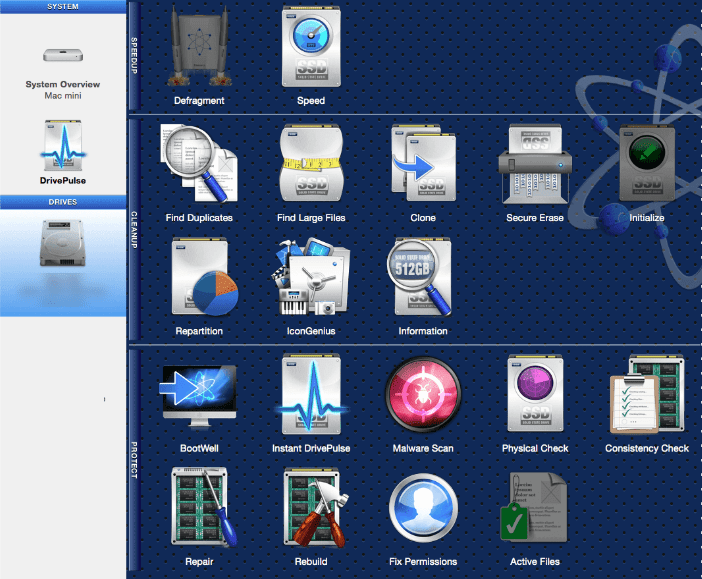 D. TechTool Protogo
It is quite an excellent holistic Mac utility that is laden with advanced features. The volume rebuild tool examines, rebuilds, and repairs corrupted directories of hard drives. The utility can help you create a bootable Mac repair toolbox on your flash drive or external hard disk drive, which can be used when your Mac does not boot. The software can be used to run diagnostics, repair and recover data, optimize the hard disk drive's performance, defragment the drive, and delete data securely.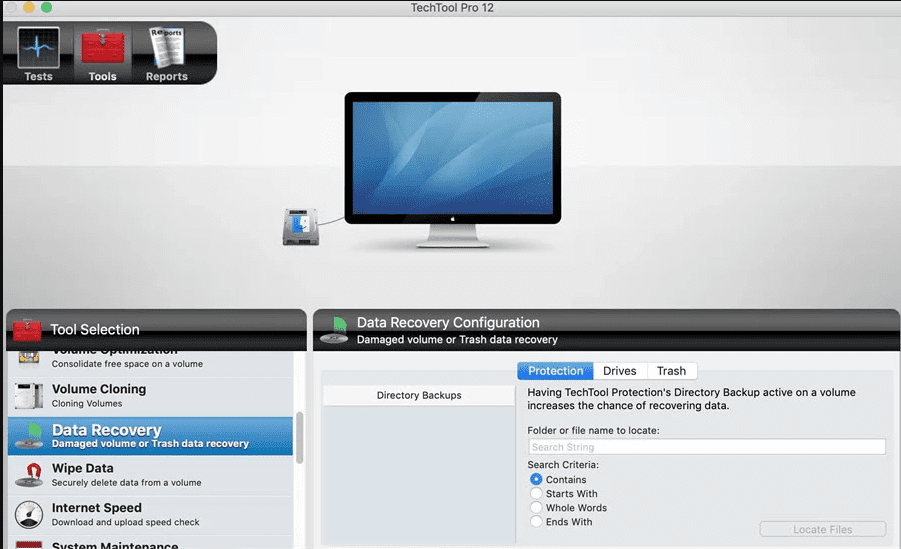 Conclusion
Now you know that the built-in Disk Utility tool of your Mac and FSCK command in single-user mode isn't sufficient to meet your advanced troubleshooting needs. Functionality beyond these free native repair tools is a must to get your Mac up and running.
The top five Mac disk repair software presented in this blog can be used to perform hard disk bad block repair and fix hard disk drive for errors, inaccessibility, or system corruption. These five software are either free or can be availed as a trial. So, download the trial version of any repair software to recover your hard disk drive.
And above all, do not forget to give Stellar Data Recovery Professional for Mac a considerate try, as its latest release excels in disk repair capability, appealing GUI, advanced features, and excellent technical support. Also, the software has a price advantage over other disk repair utilities. The tool is 100% safe & secure and has a 30-day money-back guarantee, in case you are not satisfied.