6 iPhone Security Tips Your Boss Wants to Know
An iPhone contains large amount of information about the user's personal data including private emails, business mails, banking files, pictures, audio-video and more. A user always wants to privatise the mission critical files that are lying on the iPhone memory. Fortunately, the iPhone (iOS) provides user to secure the device through built-in user-friendly functions that few taps away.
The tips which we are going to mention in this article will definitely make your iPhone secure and unauthorised users won't be able access it.
#1 Use a longer passcode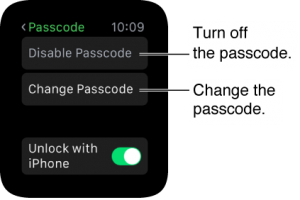 As an iPhone user, you must need to enable the passcode in your iPhone or iPad device and this is the very first step which every iPhone user needs to take. Newer version of iPhones forces users to choose a 6-digit passcode over the 4 code (which is most common in older version). To do this, first:
Open settings and then go to the 'Touch ID and passcode'
In 2nd step, select 'Turn passcode on' if you haven't already done it. Or, simple select 'Change passcode' and pick a good 6-digit passcode to make your iPhone more secure
#2 Disable the lock screen access to get any notification from iPhone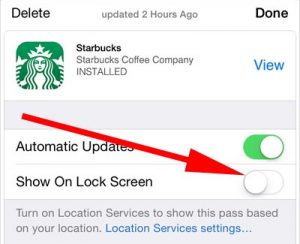 It is always good to have a lock screen to access any notifications. Today, Apple pay wallet, Siri messages offer this feature, but it can give you some security problems if someone gets hold on your device. One of the easiest way to resolve this issue is to simply turn it off.
#3 Enable iCloud and Find My iPhone option in iPhone

Find My iPhone is one of the most useful service provided by Apple to iPhone users via iCloud. Using the help of this feature, users can easily track and lock down their iPhone remotely, whenever it has been lost.
To do this, first
Open 'Settings' and go to your 'iCloud'
Double check to make sure that 'Find My iPhone' is ON
Never skip this step, as it is very useful. Many users have easily recovered their lost iPhone by taking the help of 'Find my iPhone' service, as it works.
#4 Backup iPhone with the help of iCloud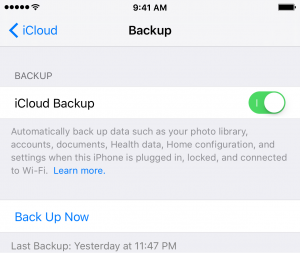 Having a proper and regular data backup of iPhone is necessary and iCloud solve this problem up to a certain extent. When iCloud backup is turned on, the device will backup data every night when it is connected to a Wi-Fi and also to a power source. iCloud data backup are safer, encrypted and very popular.
To enable iCloud backup:
Open 'Settings' and go to the 'iCloud'
Make sure iCloud data backup is set to 'ON'
Benefit: The main advantage of using iCloud for backup is that it will allows users to recover their data, photos, personal details and any other data in case something goes wrong.
Note: Having a proper data backup is always recommended. But, it happens many times when one doesn't have any data backup available for their iPhone and in such case, iPhone data recovery option comes handy. Stellar Data Recovery for iPhone is one such application which provided data recovery from iPhone, iTunes, iCloud and iPads.
#5 Option for two-factor authentication using Apple ID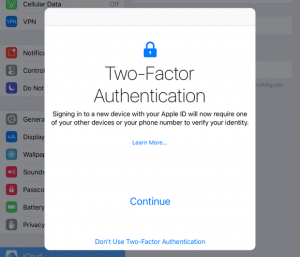 Two – step authentication makes it difficult to access iPhone personal details even if someone was able to get your id and password. They won't be able to access your data without completing the authentication process.
#6 Do a close look on privacy check and be careful of what Apps want to access to
Apple always tried to keeps the App Store locked very tight, but every month you find a app which perform a function that you are not expecting from it. For example, some app may try to access your location or iPhone pictures without any reason. So, you need to ask yourself why any app would need access to your iPhone pictures, unless they are related to the app function.
Conclusion
The above mentioned tips are some of the remedies which you need to take in order to secure your iPhone. Though, there are certain other tricks like avoiding jailbreaking, updating your software to latest version etc. which are necessary from security point of view, but the above mentioned one's should be given highest priority.