Free Recover Deleted Emails from Mac
Summary: In this blog, we will look at different methods to recover deleted emails from Mac systems. We will also introduce you to Stellar Data Recovery Free Edition for Mac, a tool that efficiently does the job and recovers your lost emails for free. Download & install the Free Edition from the below:



How does Mac store your emails?
Apple mail is the built-in email app that many Mac users use. It is designed to work with popular mail services like Gmail, Yahoo, Outlook, etc. All you need to do is set up your individual email services in the Apple mail interface.
When you add an email service (E.g. Gmail) to Apple mail, the OS creates a local cache with email messages in the hidden location: ~/Library/Mail/. The Apple mail stores your email messages in the subfolders of this location as source code (plain text).
How to Recover your Deleted Emails?
You can lose your emails due to accidental deletion, file corruption, etc. In terms of email recovery, there are various free ways to recover your emails. The key ones are listed below:
A) Manual Recovery of Deleted Emails
For deleted emails, there is an option of manual recovery. Just follow the steps below to achieve that:
1) Open the mail application on Mac.
2) From the menu at the top, click View > Show Deleted Messages.
3) Next, check all the deleted emails you wish to recover.
4) From the drop-down, click Undelete to recover deleted emails.
B) Use Time Machine recovery
Time Machine is the built-in recovery tool on your Mac. With this feature, you can periodically backup your Mac data on an external USB device.
If your email files are deleted in your Mac, then you can use Time Machine backup to get back these files. Here is how:
1) Go to the Finder icon and click Go on top of the screen.
2) From the drop-down menu, click Applications and then double click Time Machine.
3) Look for the Time Machine backup and the date before the email was deleted.
4) Select the Target machine and click Restore.
The deleted email will then be restored on your Mac.
C) Recovery from Cloud
Apple Mail is a native email app that offers recovery options for deleted emails, as stated in the two methods above. You can also recover your lost/deleted emails directly from your Email Service provider account. Take an example. You have deleted your G-mails, and you wish to recover them. The process is as follows.
Below are the detailed steps:
1) Open Gmail via your browser.
2) Open Trash folder.
3) A list of deleted emails will appear.
4) Select the emails you wish to recover and move them back to your Inbox.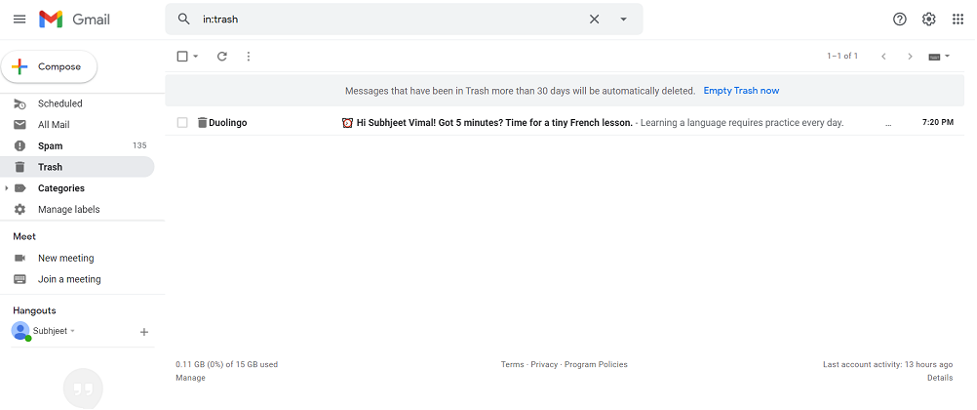 D) Use a Free Mac Data Recovery Tool
If you are not able to recover from the methods mentioned above, you can try Stellar Data Recovery Free Edition for Mac. It's a convenient choice to recover any lost/deleted data (including emails) from your system. Steps to retrieve deleted emails are as follows:
1) Download and install Stellar Data Recovery Free Edition for Mac.

2) In the Select What to Recover screen, select Emails.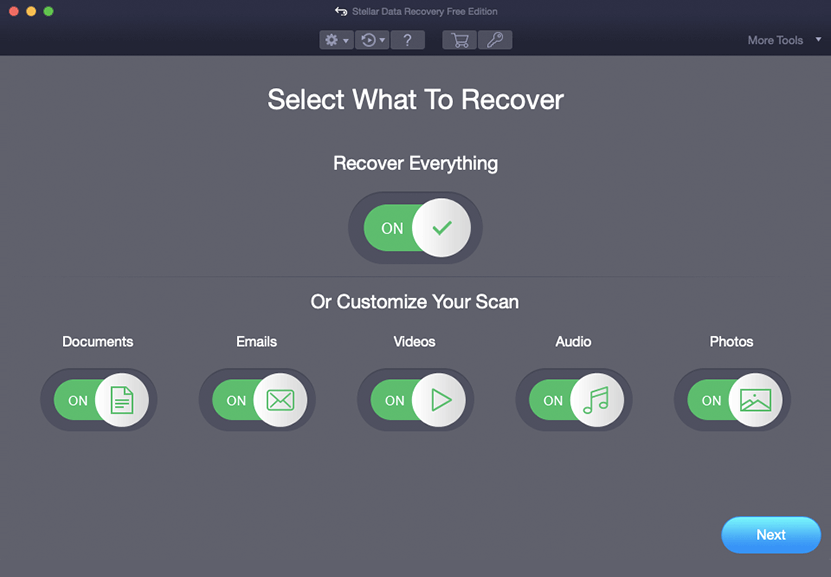 3) Next, choose the recovery location and click Scan.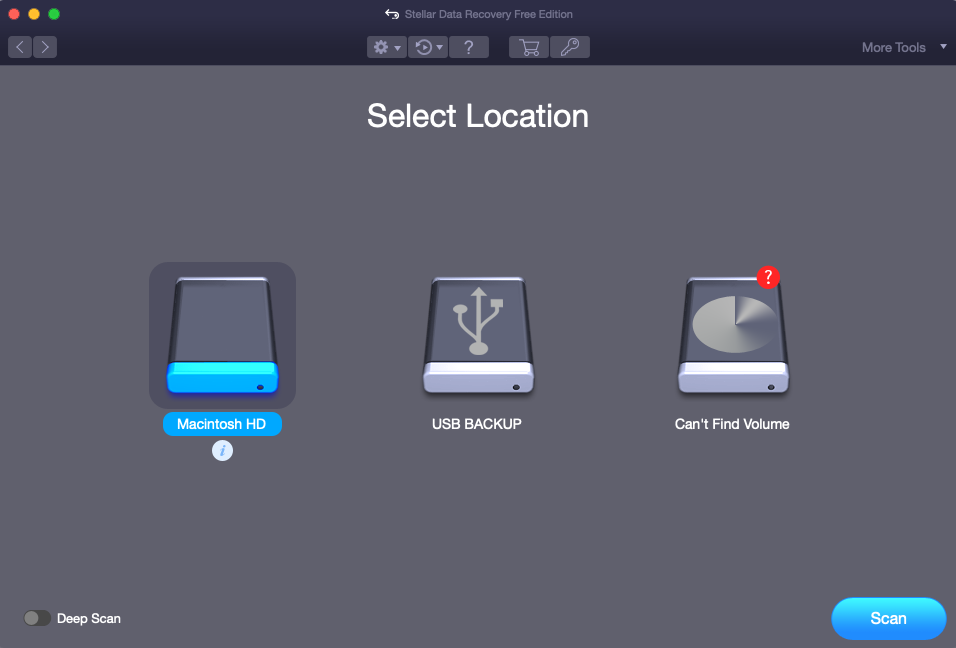 4) The software will now look for all lost/deleted email files. You can preview them as they are being scanned.
5) Recover the selected files to the desired location.
Alternatively, you can watch the Free Mac data recovery video below.
When it is not possible to recover Deleted Emails?
In the following instances, it won't be possible to recover your deleted emails against the stated methods. They are:
1) If no Time Machine backup is present.
2) Deleted emails get overwritten in the hard drive.
3) Deleted emails have been wiped from the Email server.
Conclusion
This post sheds light on the different free recovery methods for deleted emails on your Mac. As you read, there are plenty of different methods that can help you get back your email data. One of the easiest and most effective methods is to use a free Mac data recovery software that can scan and recover any type of data (including emails) from your Mac hard drive.
Stellar Data Recovery Free Edition software can recover up to 1 GB of data free of cost. For unlimited recovery, explore the variants here.