Does a Mac have a Built-in Data Recovery Tool?
Summary: In this blog, we will look at the built-in macOS data recovery option of Time Machine in detail. By using Time Machine, you can recover your lost/deleted data via backup. We will also explore data recovery software- a specialized tool designed to recover data, lost due to any reason. A recommended Mac Data Recovery software is Stellar Data Recovery Free Edition for Mac, using which you can recover any type of data, free of cost. Download the software from the button below



Did you deleted a file permanently? Now what?
Losing your data can be frustrating. This loss can occur for various reasons, such as accidental deletion, virus attacks, computer crashes, natural disasters, etc.
The first place to look, after your data has been lost is within your Mac, and this is the key topic of this blog. We would find out data recovery options within Mac and also look at third-party options.
1. Look in the Trash Folder
Always look for the deleted/lost file in the Trash Folder. On many occasions, we delete the file which sends it to Trash Folder. We seldom forget to clear the Trash folder, and if it's the case, you can easily restore the files in the Trash folder and recover your data on Mac.
The Trash folder icon is present in your dock. Click on that and look for the lost/deleted file.
2. macOS Recovery from Time Machine
Fortunately, there are ways to recover your files from macOS itself. The built-in features of Mac allow you to recover your data from Time Machine backup. Time Machine is a built-in feature of Mac that allows you to regularly back your Mac contents in an external USB drive.
If you've set up Time Machine backup, you can follow the instructions below and restore your data.
1) Press the Command+R button.
2) Enter your password on the next screen.
3) Next, click on Restore From Time Machine Backup.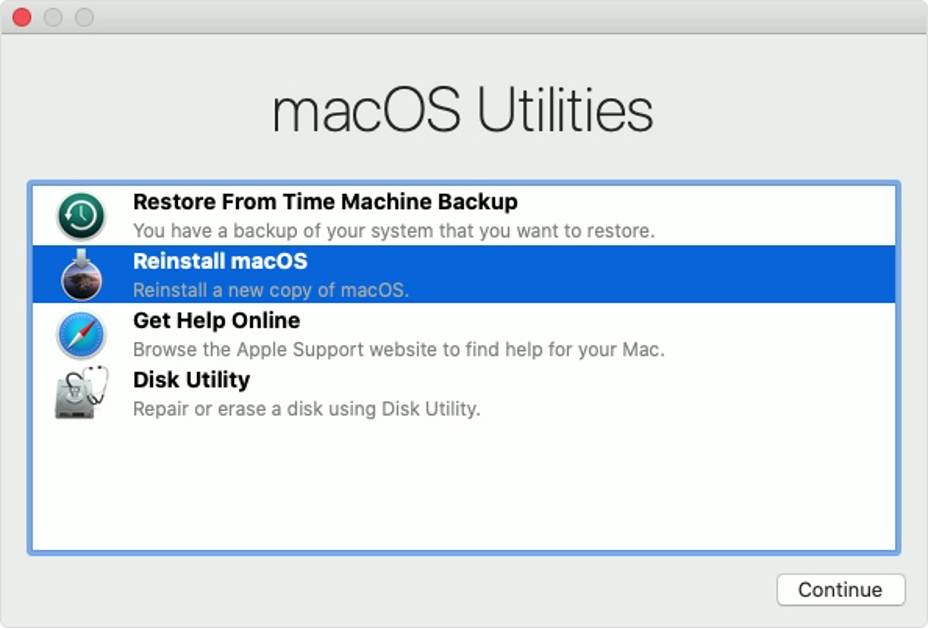 3. Click Continue till you reach the Select a Restore source window. Here select Backup.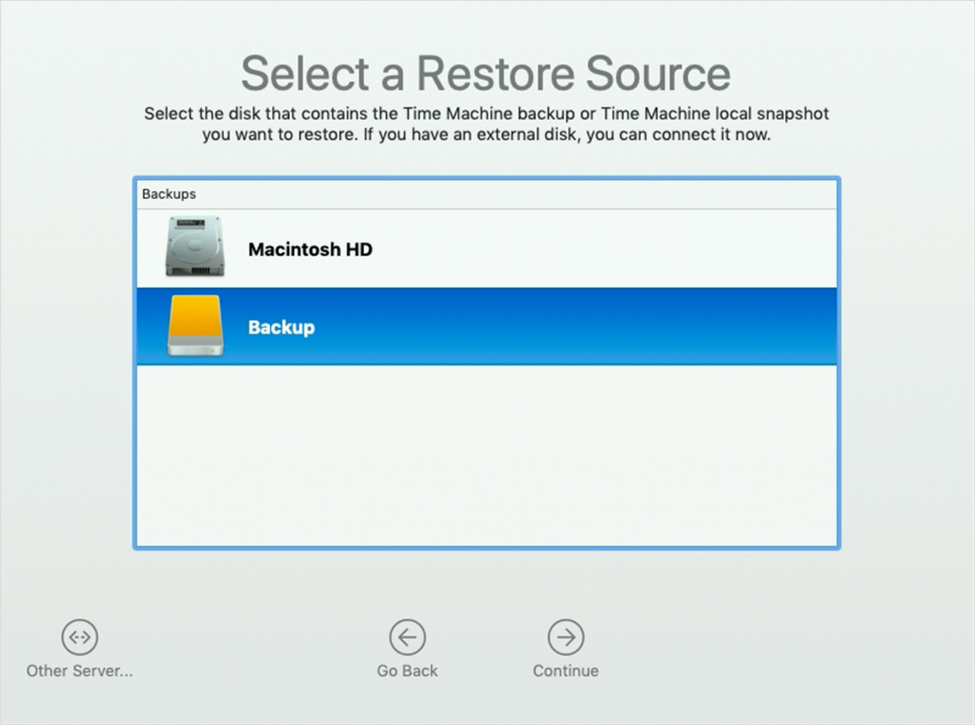 4. Select the backup folder and click Continue.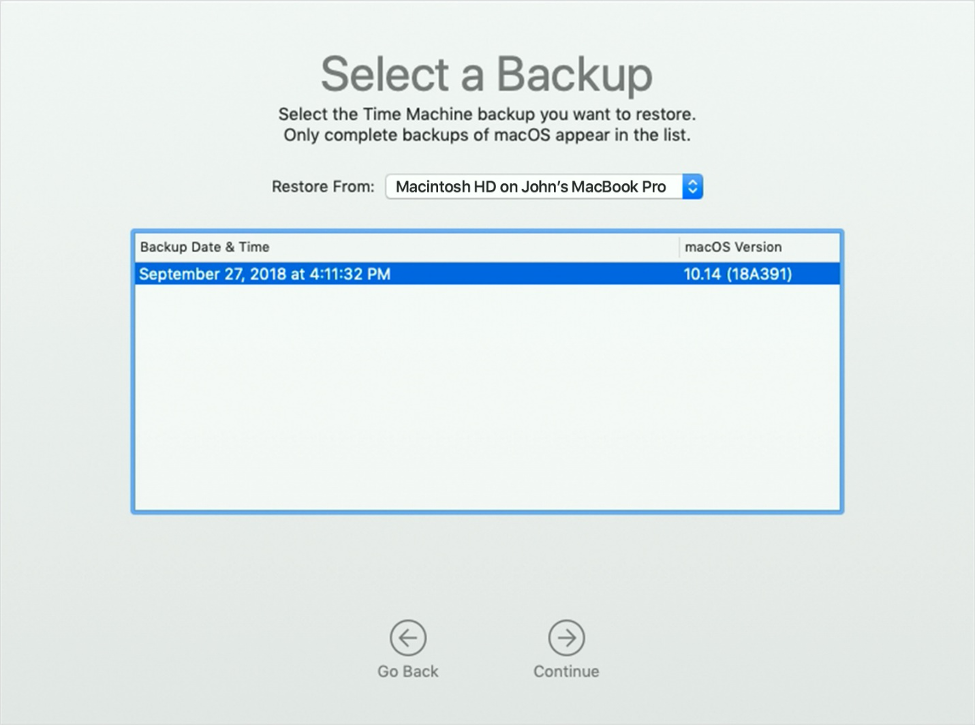 5. Next, select the destination disk.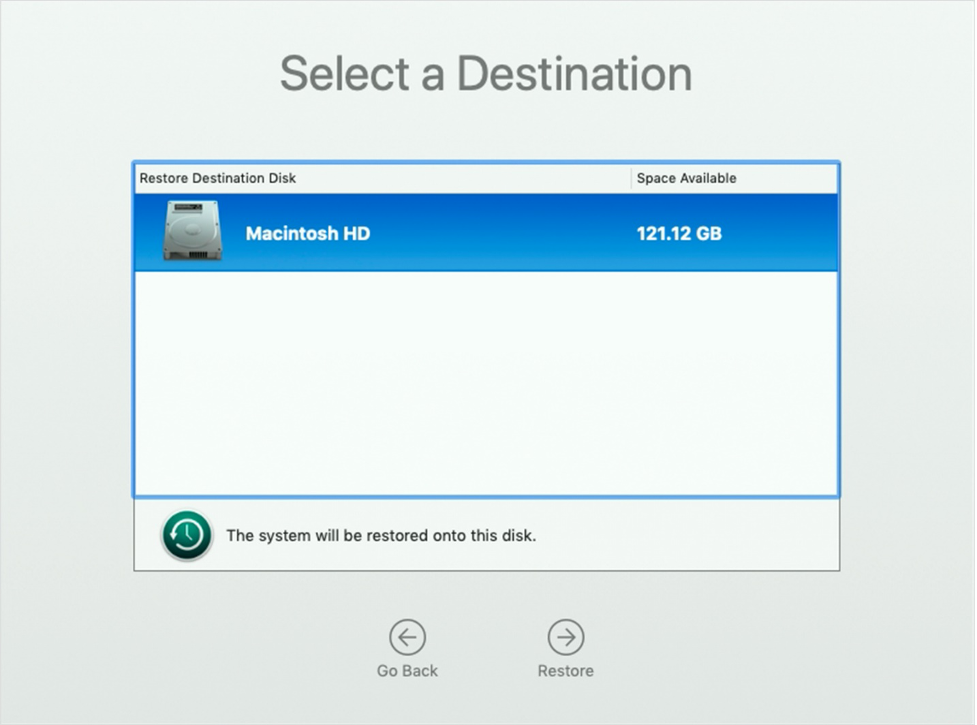 6. Click Restore to continue.
7. Restart your Mac.
The above steps will restore both your files and the specific version of Mac, which was present at the time of backup. Please see if your lost/deleted files are there in the backup.
3) Recover from Cloud Backup
Instead of (or along with) Time Machine, many people use Cloud backup these days. The advantage of Cloud backup is that you can access your data anywhere and on any device. Apple has a dedicated Cloud service called iCloud. You get 5 GB of free storage when you sign-up for the service. You can increase your storage by going with the paid plans.
To access your backup, you can sign-in to your iCloud account and retrieve the data.
Other third-party tools such as Zoho, Dropbox, Sync, etc. offer Cloud backup services. You can also use these third-party tools to set up your backup and retrieve the backup whenever you need it. To recover, sign-in to your respective cloud account and access your backup.
4) Free Mac Data Recovery Software
The scenario left to explore is how to recover data without a backup. In this case, data recovery software comes into the picture. A free Mac data recovery software is designed to recover lost/deleted files. It scans through the hard drive to look for lost/deleted data and recovers them. Simple and Easy!
So, we would recommend you go for Mac data recovery software when you don't have a backup and when everything fails.
Now the next question is, which Mac data recovery software is the best?
A professional and efficient Mac data recovery software is what you need to do the job. Stellar Data Recovery Free Edition for Mac is an award-winning and trusted data recovery software that is adept in recovering data lost due to any reason. With the tool, you can recover up to 1 GB of data free of cost. For unlimited recovery, you can go upgrade the software.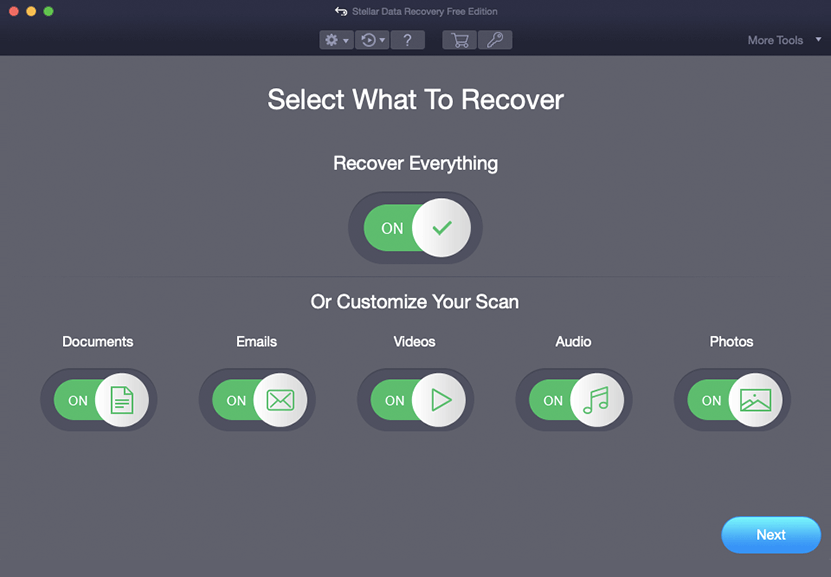 Mac data recovery software covers almost all aspects of data loss. This includes accidental deletion, software crashes, malware/virus attacks, etc. Let us take one scenario. You had deleted a file earlier and even deleted it from the Trash folder. Fast forward to the present day, and you realize that the file is essential, and you shouldn't have deleted it. To make matters worse, you haven't taken any backup of the file as well.
So, what will you do now? Without Time Machine backup, the only option left is a software, like Stellar Data Recovery Free Edition for Mac.
Essential tip: Keep a backup
An apple a day keeps a doctor away. The apple here is regularly keeping a backup of your essential data, and the doctor here is a data recovery software. Regularly maintaining a backup is good data hygiene practice, and you should use the built-in Time Machine or Cloud functionality to keep your data secure.
Conclusion
When we lose data, the first train of thought runs towards any built-in tool in our Mac that can help us recover our lost/deleted data. Fortunately, there is. This blog sheds light on the Time Machine backup feature of Mac and also explores Cloud backup and free Mac data recovery software topics. These programs can help you keep a secure backup and recover your data respectively. A data recovery software, especially, is an indispensable tool that can help you in any data loss scenario on your Mac.