[Solved] APFS Resizing Error on macOS High Sierra
Having unforeseen quirks like APFS resizing on High Sierra? Here is a fix! Trust Apple's built-in utility, Terminal and resolve APFS resizing errors with great ease. Read ahead to know all ins and outs.
With macOS 10.13 High Sierra introduction, a significant update in Mac's file system has also seen. The venerable HFS+ has now updated to the advanced Apple File system (APFS). The beneficial aftereffects of this upgrade are improved support for file integrity, encryption, and space allocation along with smart features like snapshots, cloning, etc. This revolutionary upgrade has made Mac more powerful and intuitive. With that said, a range of users has migrated to the High Sierra and avail maximum benefits. Out of these multiple end-users, few are facing unexpected quirks such as APFS resizing error using Disk Utility.
Hi,

I want a space to install Linux on my MacBook Pro. For this, I am trying to resize my system partition. However, I am failing. Whenever I am performing a partition shrink using Disk Utility, an error code 49153 pops up! Help.                                                                                                                                                                                                                 Ralph Thames
On the whole, there is nothing odd as with new feature set implementations, these types of oddities are quite common. Here in the post, there is a sure-shot solution to fix "Getting APFS resizing error using Disk Utility on macOS High Sierra."
Quick Glance: How to Solve APFS Resizing Error on High Sierra Using Terminal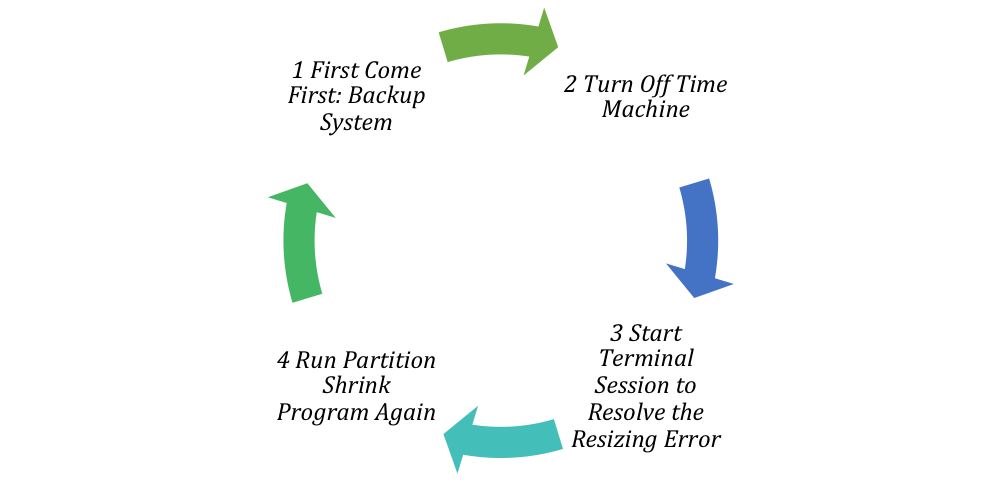 Figure 1: Illustrates How to Solve APFS Resizing Error on High Sierra Using Terminal
Getting APFS Resizing Error Using Disk Utility
The likelihood culprit of this error are Time Machine backups locally stored snapshots
Fix APFS Resizing Error Using Terminal
First Come First: Backup Mac
One of the most integral precautionary measures before performing any operation is Backup. With hands-on Backup, issues like Data Recovery become easy to mitigate. But, if in case, there is no backup or available backup is not recent, no need to worry. There are secure, reliable, and powerful APFS Data Recovery software options to regain the lost, deleted, or inaccessible data under almost all scenarios except overwriting.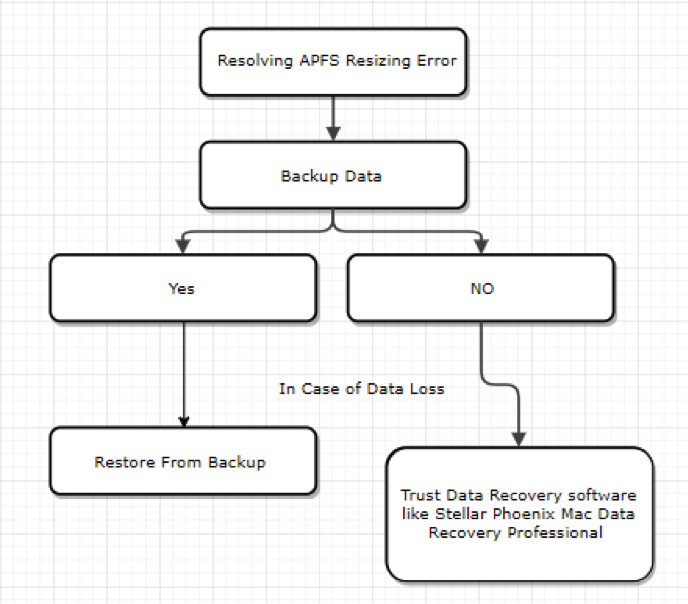 Figure 2: Illustrates Backup
This step is also of prime importance as it inhibits the backup process from making new modifications to existing data by merely switching off Time Machine. Check these steps to Turn Off Time Machine:
Go to System Preferences
Launch Time Machine
Unmark Backup Automatically option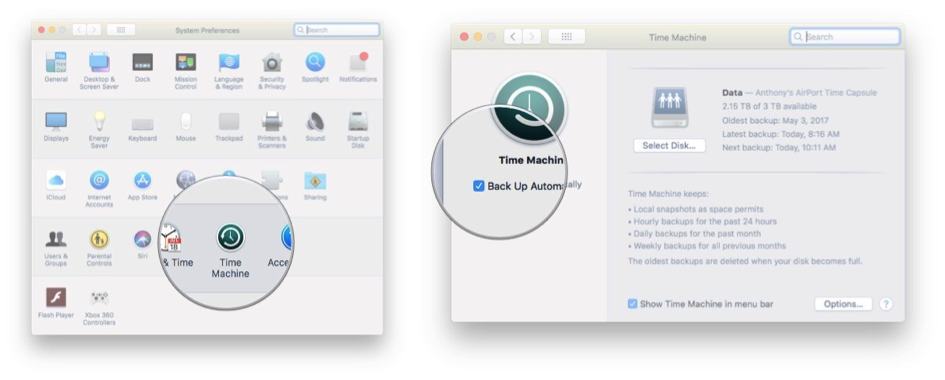 Figure 3: Illustrates How to Turn Off Time Machine
Start Terminal Session to Resolve the Resizing Error
Final action to fix the APFS resizing error. Here is the step-by-step guide:
Launch Terminal
Enter tmutil listlocalsnapshots / at command prompt to list all Time Machine snapshots for the desired partition
Key-in tmutil thinlocalsnapshots / 99999999999999 to delete the recorded snapshots

Figure 4: Illustrates Terminal Session Usage
Type tmutil listlocalsnapshots / again to check whether snapshots are gone or not
Run Partition Shrink Program
Now, the partition is ready to accept changes. Resize APFS as per needs and requirements.
This completes the process of partition shrinking.
Wait! There is Still One Action Left
Wondering, what?
Time Machine backup Re-enabling. Steps for the same are:
Again, Go to System Preferences
Choose Time Machine
Checkmark Backup Automatically
Now, this sums it up!!!!
In Summation
Might this process to mitigate the error seems challenging at the start, but, broadly speaking the process is quite simple. The only key consideration is getting to adapt. Moving forward up till now, there is no Disk Utility tool support to fix the resizing issue. Hopefully, shortly with the Disk Utility update, there might be.
In case of queries or suggestions, feel free to reach via the comments sections.