Repair Severe Corruption of Time Machine USB Backup Disk
Time Machine is a life-saving and free-of-cost backup utility that protects the integrity of files and folders stored on Macintosh HD. A USB external drive serves as a Time Machine backup device that copies the start-up drive data into it periodically.
Time Machine shouldn't get Corrupt Severely.
Time Machine is a drive that works with Journaled HFS Plus Volume. In other words, a Time Machine backup disk has the same HFS, HFS+ or HFS Encrypted file system that a Mac start-up disk drive uses.
An intermediate level of HFS disk corruption on Time Machine volume can interrupt the smooth process of file backup on Mac.
How to Identify Time Machine Corruption?
With the below observations, you can conclude if the Time Machine external hard drive is going corrupt soon.
Time Machine unmounting on Desktop or Finder when connected to USB port
Mac not recognizing a Time Machine external device
Failing backups or incomplete Time Machine backups
Folders missing from Time Machine's Backups.backupdb
Time Machine Severe Corruption Confirmation!
Disk Utility application on Mac can confirm if the Time Machine external drive has major or minor file-system corruptions. Follow the below process to run a free diagnosis on the Time Machine:
Step 1. Launch Disk Utility
Step 2. From the left-panel select your Time Machine drive
Partition Level Check
Step 3. Select the Time Machine at drive level and run First Aid (see below image)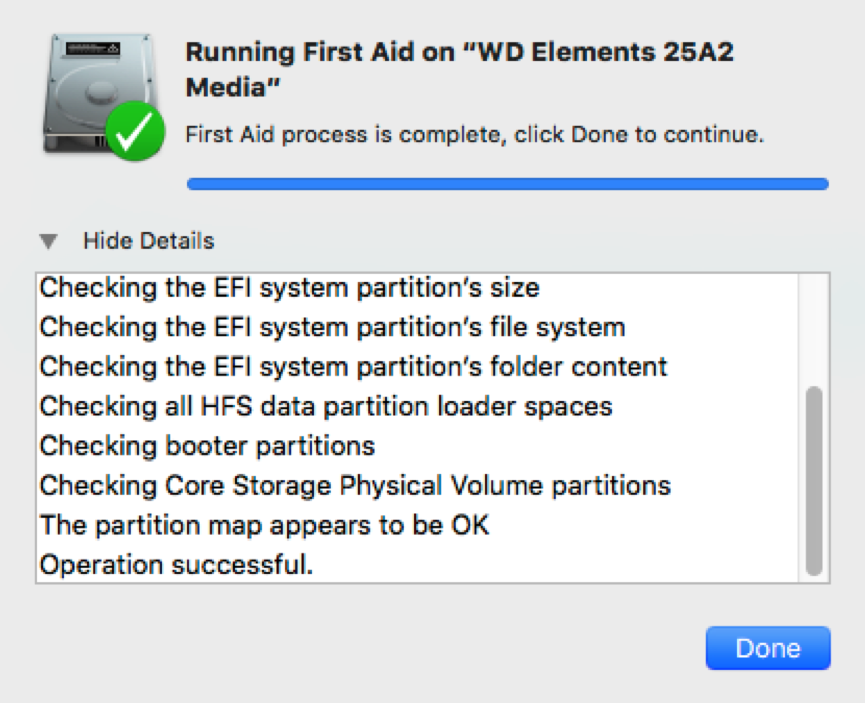 Disk Utility performing Partition Map Check
Volume Level Check
Step 4. Select the Time Machine drive at volume level and run First Aid (see below image)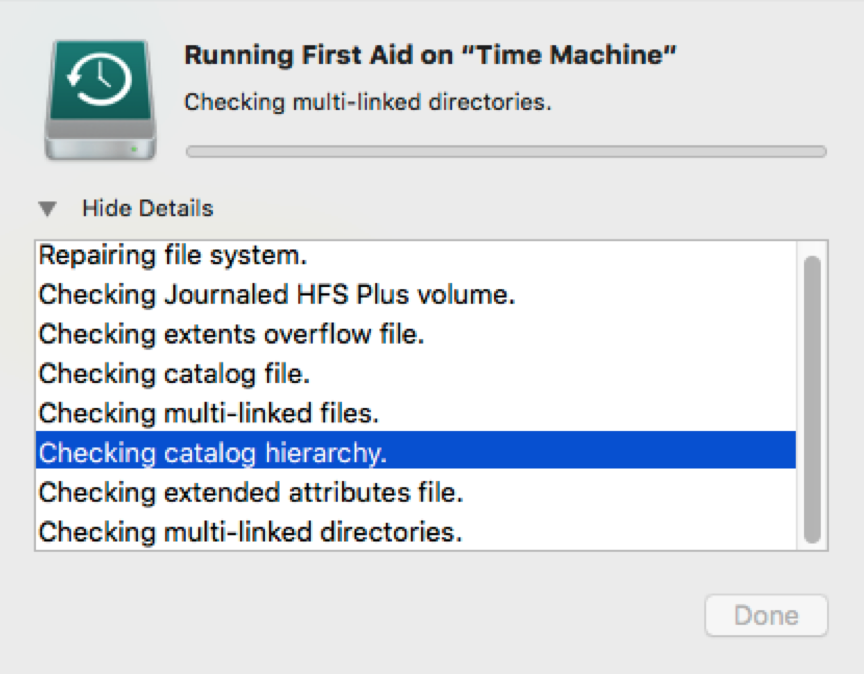 First Aid verifying volume structure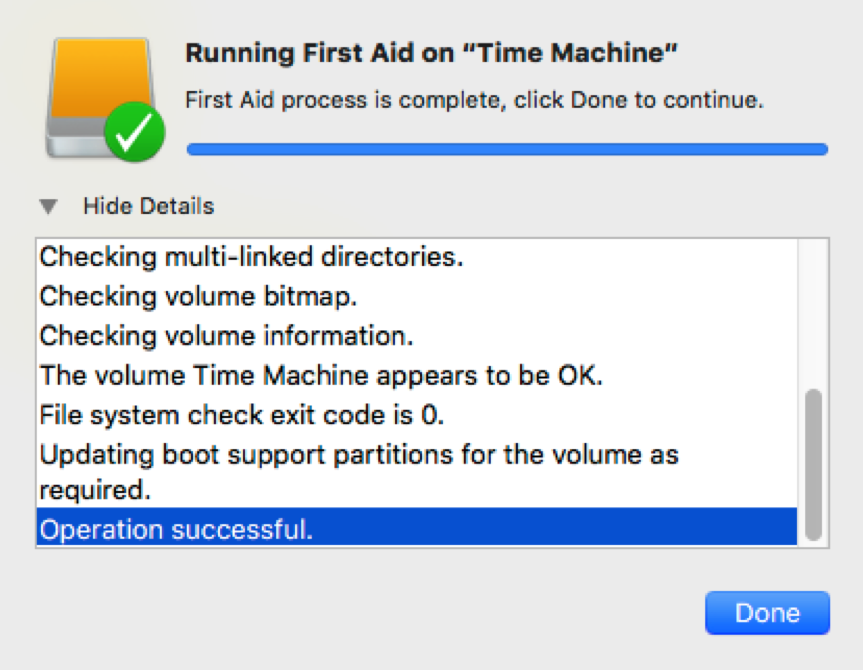 Time Machine is OK
Disk Utility Warns When Corruption Strikes
When the Disk Utility finds any corruption on the Time Machine external hard drive, then it will inform the user with one of the below error messages.

This is an example of an error message
How to Recover Data from Corrupt Time Machine?
Watch the below video for Time Machine Data Recovery using Stellar Data Recovery Professional.
What is Stellar Data Recovery Professional for Mac?
The Professional Edition is an advanced version of Mac data recovery software. With this application, one can recover lost or inaccessible data from the Time Machine (any drive) and further monitor the heath of an internal drive. Compare the full features of Stellar Data Recovery Professional here.