How to Recover Digital Media Files from Mac Drive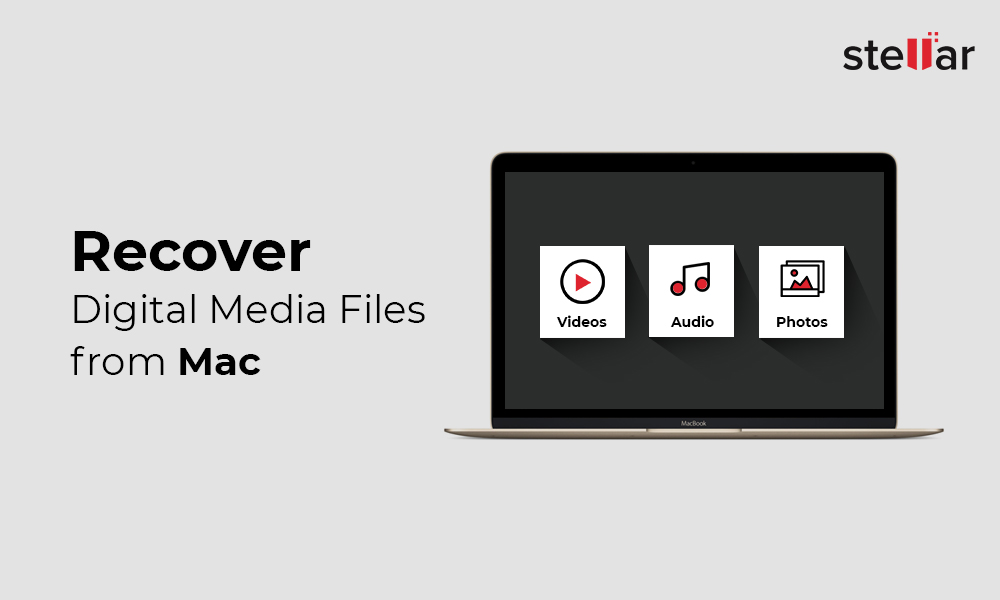 Have you lost or accidentally deleted your valuable photos, videos, movies, podcasts, music or other audio recordings from Mac drive, volume, partition and external drives?
'I reinstalled Mojave on my Mac only to realize some of my photos and videos were not backed up. Is there any photo and video files recovery method for Mac that I can use?'
Mac users are often in a fix when they lose their digital media files from macOS drives due to any reason. More because, unlike Windows, Apple doesn't allow any kind of fidgeting with its system settings with regard to searching of lost files.
So how to recover lost media files from Mac storage?
Read this post to know the best methods to recover media files from Mac systems.
How to Recover Photos, Videos on Mac Storage Drive
Method 1: Recover from Trash
The deleted photos and videos are still in your reach, as they first go into the Trash folder of Mac. You can easily restore your deleted photos, videos, or audio files from there. Deleted files remain in Trash unless you empty the folder or have chosen to empty Trash automatically, in the Finder preferences.
Note: Media files deleted from iCloud Drive are automatically removed from Trash after 30 days. This is regardless of your Finder preferences.
Steps to restore media files from Trash on Mac
Open Trash on your Mac
Locate the required deleted photos, videos or audio files. You may type media file name or extension in the Search box for quick result
Select the found media file. Right-click and select Put Back
'I have emptied the Trash too! How to recover my photos, videos from Mac?'

Once your photos or videos etc., are emptied from Trash, they are permanently deleted from Mac. In such a situation, you can either find your files from backup or use a digital media files recovery software.
Method 2: Recover digital media files from Time Machine backup
Thanks to Apple's Time Machine, a free backup utility, which comes as a savior in situation of permanently deleted videos and photos from Mac. When you don't find your media files in Trash, find and restore them from Time Machine backup.
Note: Time Machine takes incremental backup of data—hourly for the past 24 hours, daily for the past month, and weekly for everything older than a month. When the backup drive gets full, Time Machine automatically removes the oldest weekly backup.

Method 3: Recover media files from Photos App on Mac
Did you check for your deleted Photos in Photos App on Mac?
Mac's iCloud Photos application stores your digital media files from all Apple devices including iPhone and iPad. The photos and videos which you transferred from DSLR, GoPro or drone to your Mac also appear in iCloud Photos.
The app has a Recently Deleted folder, in which it keeps all the deleted files for 30 days, post that it automatically deletes them.
You can look for your deleted photos and videos in the 'Recently Deleted' folder of the Photos app.
Steps to restore deleted media files on Mac via Photos app
Open Photos and select Albums in the left pane
Double click Recently Deleted
Select the required videos and photos. Click Recover on the top right
The media files will be restored in Photos App at their original location.
Method 4: Recover by using Mac media files recovery software
Not everyone is fortunate to find their deleted photos and videos in backup and Trash. In such a situation, you have to seek help of a Mac media files recovery software such as Stellar Data Recovery Premium.
The software helps to recover permanently deleted photos, videos, podcasts, music and other files from Mac machines and external drives. It works in cases of deletion, formatting, virus infection, and drive crash etc.
The software can restore hundreds of missing media files with their original name, date, and timestamp.
Steps to media files recovery with Mac recovery software
Launch the trial* version of Stellar Data Recovery Premium on your Mac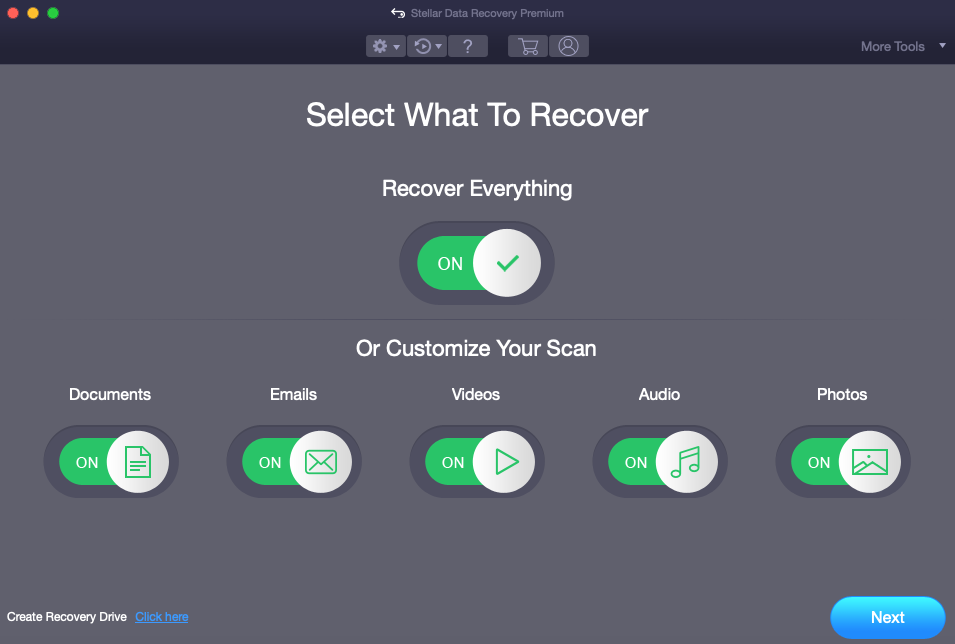 Select what you want to recover from Photos, Videos, or Audio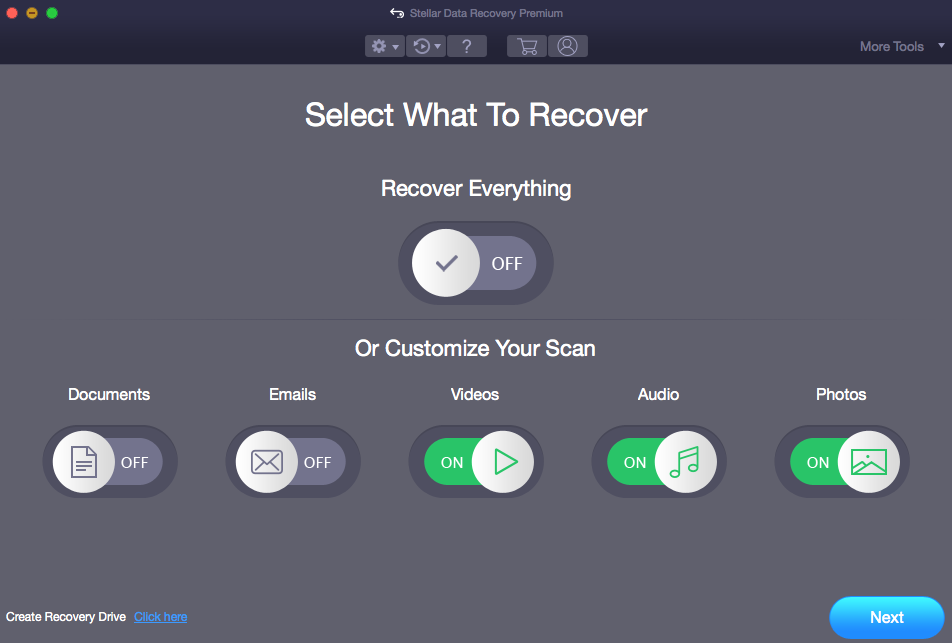 Go to the Settings icon and select file types you want to recover from the list given under Photo, Audio & Video file formats. (This is optional but recommended to recover exactly what you want, and decrease the recovery time as well.)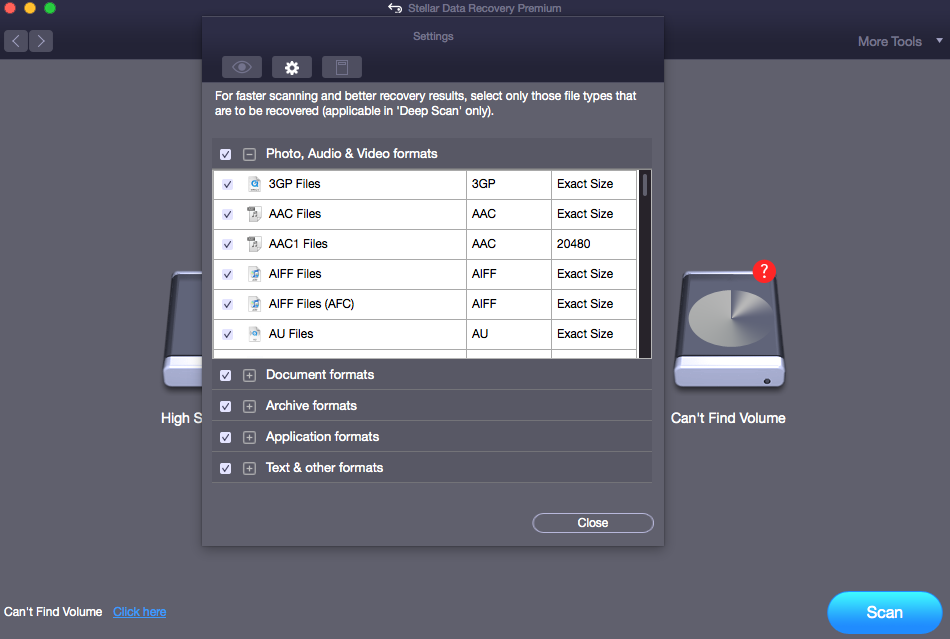 Select the drive from which you want to recover deleted media files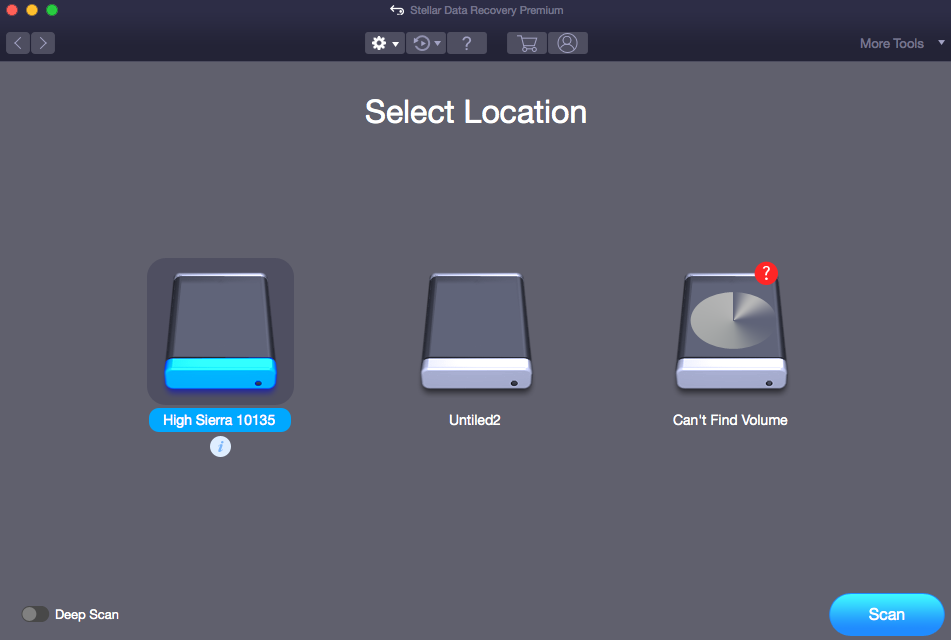 Toggle Deep Scan and click Scan to begin scanning
Scanning results are displayed. Preview the recovered media files and click Recover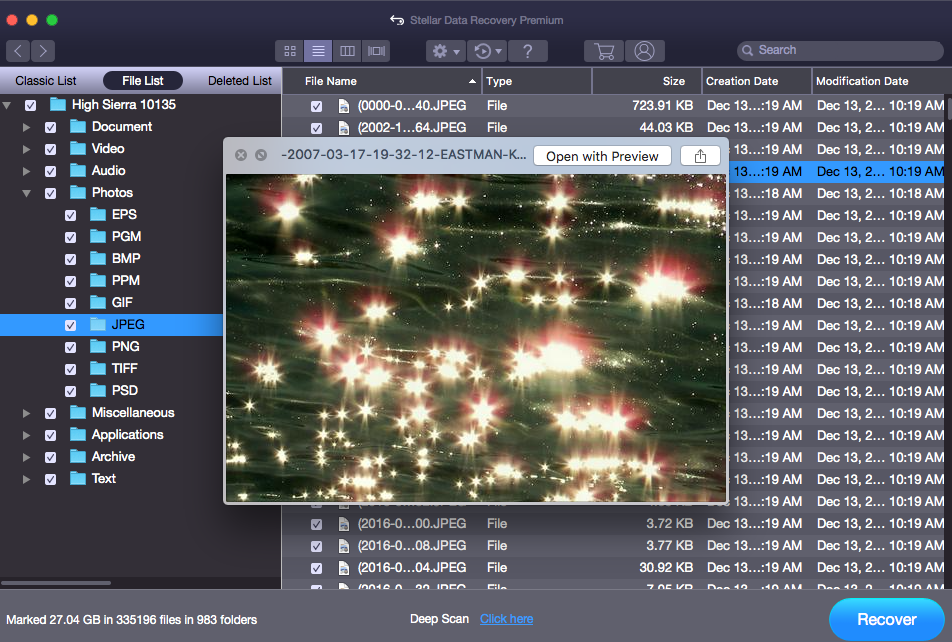 It asks to enter the Activation key. If you don't have, click Get it now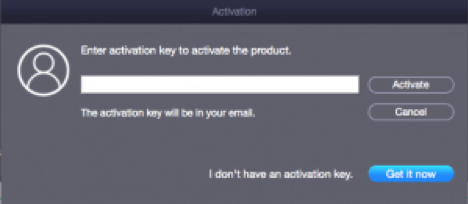 Activate the software and Save the media files at your desired location
*The trial software scans the media and shows preview of all the recoverable files. Once you are able to ascertain its effectiveness, you can save the recoverable files by activating the software.
Are your recovered photos and videos corrupt?
This may be because you performed the file recovery from a failing drive, virus infected system, or have downloaded the recovery software from an untrusted source.
In any case, if your recovered videos or photos are corrupt or not playing properly, use the media file repair function of Stellar Data Recovery Premium.
The software repairs corrupt photos and videos in no time. Just launch Stellar Data Recovery Premium on Mac. Click on the relevant Repair Photo or Repair Video button and follow the prompts. You can fix grainy, broken, truncated, flickering, fragments, grey bands, or other problems in your videos and photos stored on Mac drive, volume or Mac external storage drive.
The software supports repair of JPEG, TIFF, DNG, CR2, NEF, RAF, and many other photo file formats of popular camera brands.
The video repair function can fix corrupt MP4, AVI, MOV, WMV, MKV, AVCHD, and other videos file types that may be choppy, out-of-sync, truncated, or have other issues.
Conclusion
Time Machine, Trash, or Photos App are not always a solution to recover the lost or deleted media files. Most of the loss situations require a media file recovery software to recover photos and videos on Mac
You can try the Stellar Data Recovery Premium for Mac software here. It is a comprehensive photo restoration application that not only recovers your precious media files but also repairs photos and videos if they get corrupt.
The software is an assured and hassle-free method to get back your photos, videos and audio files from Macintosh drives, volumes, SD cards, pen drives, and others.