Summary: If Disk Utility fails to repair your corrupt startup disk (OS drive), then you can try Stellar Volume Optimizer application to repair the Mac disk drive. To repair the startup drive (Mac OS Volume), first you will require to create a bootable USB to boot up the Mac for disk repair.
Below is a simple procedure to create a bootable DMG file which will be burned to a USB using Disk Utility. The USB will then boot up your Mac to perform corrective actions on the startup disk.
What you need?
Stellar Volume Optimizer Application. Click to Download the DMG.
USB with 8 GB of free spaces
Disk Utility (OS X 10.6, 10.7, 10.8, 10.9 and 10.10)
Step 1)
Open the application and click "Volume Repair" from the main interface of the application.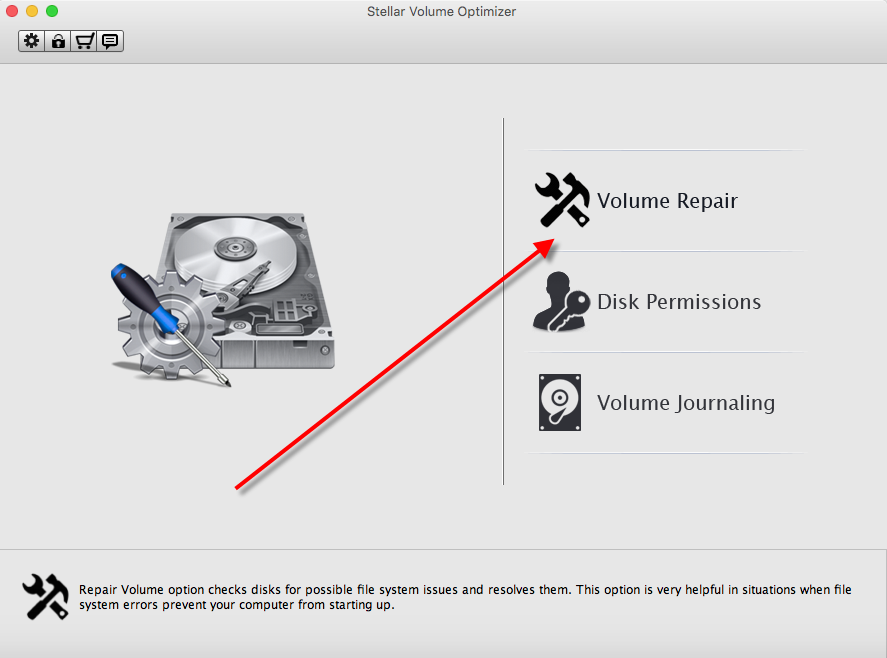 Step 2)
From the top-left menu, select the startup disk. Now, from the bottom-right click "Create Bootable DMG"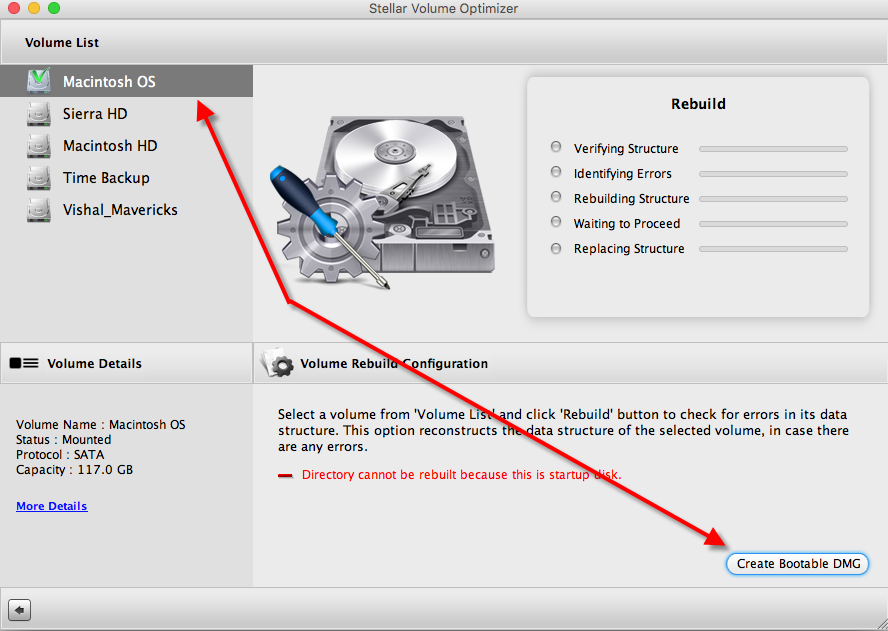 Step 3)
Another small windows pop up having a "Create Image" button. Do read this window carefully, and then click the button "Create Image".
Step 4)
Once the create image button is clicked, the software will launch "Open Directory" window for you to provide a path to save the disk image file. After a path is assigned, the software will create a file called as "StellarBootDVD.dmg".
Step 5)
Allow the Stellar Volume Optimizer application to create the disk image file successfully. It is recommended not to halt the process in between.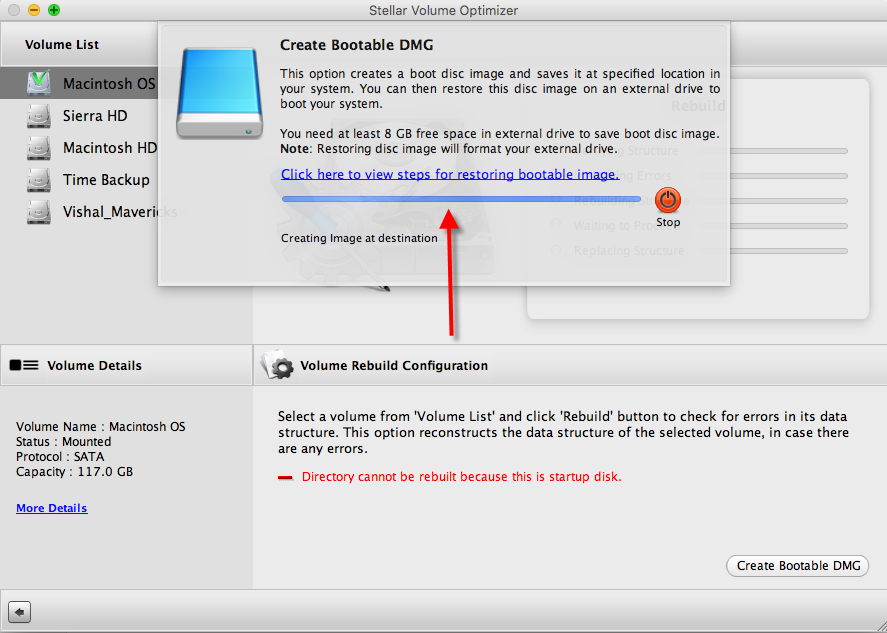 Done Successfully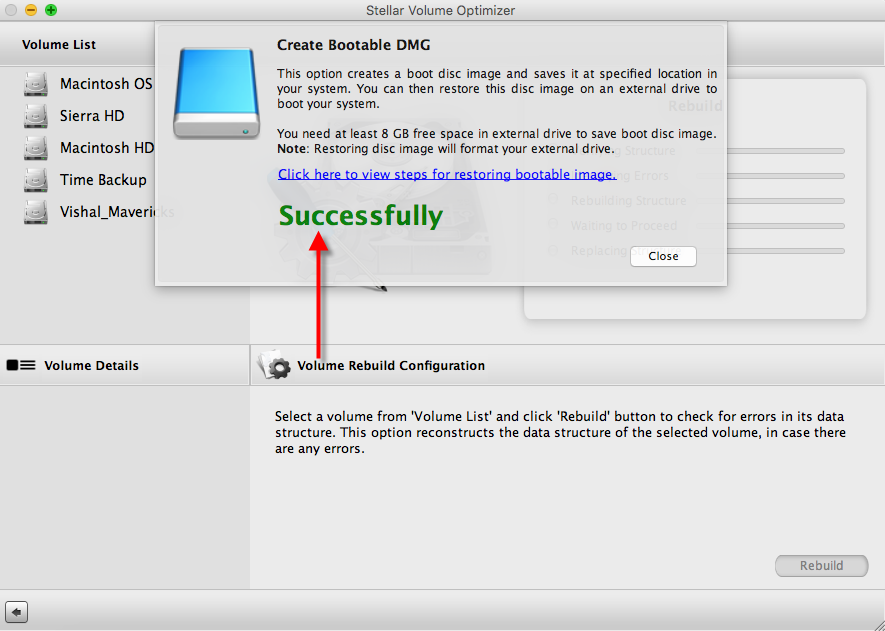 With the above process, you have successfully created the disk image file called "StellarBootDVD.dmg".
How to make the DMG bootable? 
Open Disk Utility on Mac
Double-click the StellarBootDVD.DMG file to mount in Disk Utility. Also, connect your USB device to Mac.
In Disk Utility, go to "Restore". From left panel, provide the mounted StellarBootDVD as source and drag the USB device to the destination. Start the process until the restoration is done. The USB is successfully made into a bootable device.
Restart Mac and press and hold the Option key before Apple logo appears. Select the bootable USB to start the Mac.
Select Volume Repair (main UI) << Macintosh HD (top-left) << Rebuild button to start repairing the Mac hard disk drive.
This completes the process of repairing Mac hard drive with a bootable USB device created through Stellar Volume Optimizer.